Covid 20 - a blog post by Francesco De Meo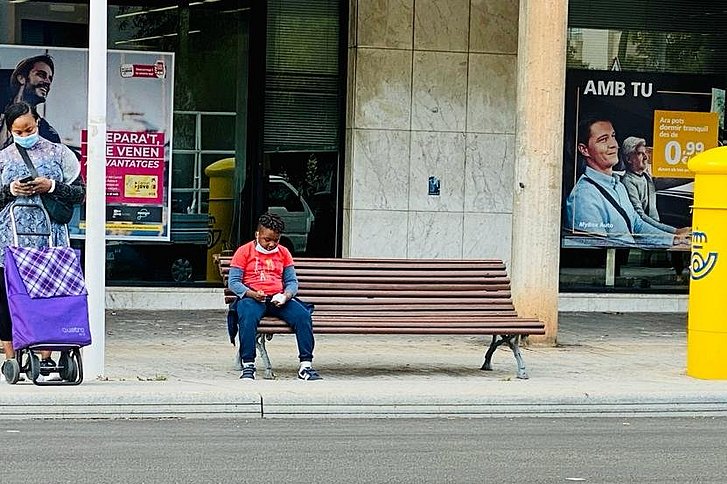 COVID-19 is a viral disease currently affecting humans. COVID-20 is what I like to call the disease that affects our society as a result of our handling of COVID-19. COVID-20 is omnipresent. People pay attention to infection numbers the same way they used to pay attention to the weather. And they are afraid.
Wrap-up October 22, 2020: A more balanced approach to Covid-19 and Covid-20
Covid 20 - ein Blogbeitrag von Francesco De Meo
The handling of the Corona pandemic benefits from increased reflection and discussion. My blog post was a contribution to this and it triggered a lively and heated discussion. I believe this is positive and I thank you for it. Your responses give me confidence. There was support for voicing things that few dare to say in the current situation. Some saw this as a negative, as they believed the post promoted questioning and did not make the statement that all measures are appropriate and should be followed as ordered. This is understandable for those who fear the scenario of an uncontrolled outbreak as has happened in other countries, resulting in incredible suffering.
Nevertheless, we need to be open to opportunities for thought and discussion.
Others made clear in their comments that they were supporters of the herd immunization concept and referenced respective explanations for this such as the alleged effectiveness in Sweden. I believe this is a dangerous view to take as the concept does not work for large populations, at least not without massive social and ethical upheaval with the potential to go beyond the Covid-20 phenomenon I described.
In principle, I find Germany's AHA guidelines very useful. But there is one thing that concerns me: how it has become matter of course that the number of people who have tested positive in relation to the population automatically decides whether, when and how severely various levels of executive power can take measures to restrict freedom of movement and all types of social contact. This may make sense if you believe that the virus can be completely eradicated by such means. I believe this is extremely unlikely. It may also make sense if you believe that a 100 %-effective vaccine will be available in the foreseeable future, which will change everything, and that the infection rate should be keep as low as possible until this becomes available. This too does not seem like a realistic or truly reliable option. According to the dominant point of view, it is more likely to be the same as with all other viruses that lead to severe acute respiratory infection (SARI): vaccination has not made them disappear but allows the vaccinated person to be protected against a severe form of the illness. In addition to this, viruses have proven to be very flexible and dynamic in nature and so we can now assume that the Covid-19 virus will not remain the only one. Over time there will be a number of slightly altered versions, which will weaken the effectiveness of the vaccines.
Let us therefore come back to the original issue, the express focus of my blog post, which, as I understand it, prompted action.
The original aim was not to "defeat" the virus once and for all. It was always about ensuring that as few people as possible die from the severe lung disease (Covid-19 SARI) that the virus can cause and that the healthcare system does not become overwhelmed or collapse because of the number of Covid cases. However, this has rarely been talked about for some time now. We asked ourselves how these two aspects were reflected in the first Covid-19 wave in German hospitals. Did we have more or fewer patients due to SARI than in the same period in 2019 (when Covid-19 did not yet exist)? And how many people died from it in comparison to 2019?
The study was conducted by IQM, a non-profit quality initiative in the German healthcare system. 421 hospitals took part in the study, with roughly equal representation of all funding structures i.e. public, university, non-profit/faith-based and private hospitals. The study covers almost 2.8 million hospital cases, i.e. about a quarter of all inpatients during the period in question from March to August 2020. The patients categorized as having Covid-19 in this study not only included those who actually tested positive for Covid, but (also) all those treated with (only) suspected Covid symptoms according to Covid protocols.
For Germany, this study leads to three main findings:
In 2020 there were fewer SARI cases than in 2019.
In 2020 there were fewer patients in intensive care units and there were also less cases of ventilation than in 2019.
The number of suspected Covid cases was 3 times higher than the numberof proven Covid cases. In other words: only a quarter of all those treated with suspected Covid infection were proven to be Covid-positive.
In Covid-related SARI cases, 22.9 % of patients died in hospital, whereas in cases unrelated to Covid, 12.4 % died.
The high Covid-19-related SARI mortality rate shows how dangerous this disease is, especially for elderly people. However, the data on the number of cases is perplexing, both in terms of comparison with the previous year and also with a view to the fact that three quarters of the treated patients suspected as being Covid-positive in Germany did not definitely have Covid. In retrospect, this could make the actions of politicians and governments appear overly cautious or too fear-driven. I believe such a view would not be entirely fair as it does not take into account the circumstances and uncertainties under which decisions had to be taken in those first few weeks.
However, the fact remains that in Germany, Covid-19 has not led to more clinical SARI cases, nor to more intensive care admissions or ventilation cases. Overall, the German healthcare system was not under more strain than in previous years with a "normal" wave of influenza. It is also true that we did not take any other protective measures than the countries surrounding us, which in turn experienced significantly higher infection and mortality rates.
We can all speculate why this was the case. Was it a more disciplined approach to protective measures? Was the virus itself a weaker version? Was it the fortunate circumstance that, unlike the Spanish and Madrid for example, we did not have any major events in the time when the virus was still spreading undetected? Carnival celebrations in Germany had already happened and Easter came afterwards when a lockdown was in place. Perhaps it was a combination of all of these? There are certain to be studies on this at some point in the future, which will provide clarity.
My interest, however, lies in identifying the lessons we can learn from the findings of the first Covid-19 wave in German hospitals.
First of all, let us return to the original issue. Because of our experiences, we can face the coming months of the coronavirus with a little more confidence. The German healthcare system has a higher capacity for coping with Covid-19 than was assumed back in March. Therefore, there is no reason to shutdown healthcare services for other patients, as was the case from March to June 2020, and postpone their treatment. This is good news for everyone.
Secondly, we should urgently consider whether the exclusive focus on the infection rate is still appropriate or justifiable in light of the findings from the first wave of Covid-19. I am of the opinion that we need to extend monitoring to include how many of those infected become seriously ill and how many of these eventually require hospital treatment. The data for this is available. For the whole of Germany. In the context of the routine data provided by hospitals, which we were able to analyze for our study by means of a simple algorithm. We have made the German Ministry of Health aware of this and hope that this leads to better balanced arguments and measures in future.
Finally, I continue to hope that a reflective approach to what has been said will ultimately enable us to break away from the current spiral of fear and defiance. After all, the findings of our study do in themselves offer motivational messages. They have the potential to contribute to the population's trust in government and any future measures as the number of infections is not the sole point of reference for all decisions and the clinical relevance of these infections is also transparent on an ongoing basis.
Corona measures would then no longer be followed because they are stipulated but because there is a clearer understanding of them. The infection itself would no longer be presented as the sole focus, instead a transparent reference to the two main reasons for action would be established. Overall, such a balanced monitoring approach would allow for a more differentiated graduation of measures. I do not advocate that we should abandon the fundamental recommendations of the AHA guidelines. However, it could lead to a less apodictic approach to (the threat of) further intervention in people's freedom of movement and their personal interaction with family and friends. More intensive measures would only then be imposed if there is both an increase in the rate of infection and the weekly monitored SARI hospital cases show a clinically relevant wave of Covid-related SARI. Even then, as the data from the study shows, we would have enough time for focused action to secure the two aims; that there are as few deaths as possible and that the healthcare system does not collapse.
Therefore I stand by my view: tolerance, evidence and transparency can contribute to taking away some of the fear of Covid-20 and, at the same time, help us to take better care of each other.
Yours,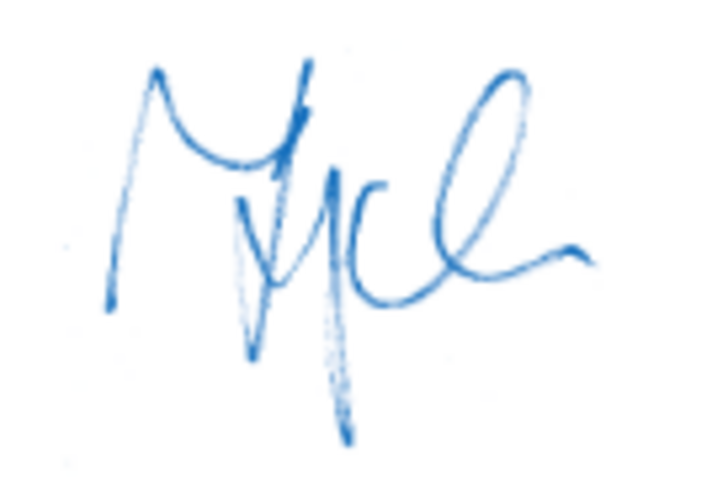 Blog post - October 13, 2020
So, what are the symptoms of a COVID-20 society? We can no longer move around freely, we can no longer plan for the future, our daily life at work and at home is - due to a lack of evidence - determined by seemingly arbitrary parameters of an uncertain course of infection.
Covid 20 - ein Blogbeitrag von Francesco De Meo
Since the weekly infection rate has become the main focusof all political and social action, COVID-20 has enabled the development of a society regulated by general directives. Everything is ordered by acts of government at various regional or local executive levels, acting on the basis of authorization laws without further parliamentary control. As the executive measures are constantly changing, legal protection against government action is limited to mere provisional legal protection, which few people can afford, and which is constantly superseded by new orders. COVID-20 is a breeding ground for populism and for the stigmatization of dissidents in a society. COVID-20 endangers fundamental principles of our previously free western lifestyle. COVID-20 is capable of economically destroying more existences than people have died of COVID-19, the original reason for our actions. COVID-20 is a society in which a virus governs who may do what and when.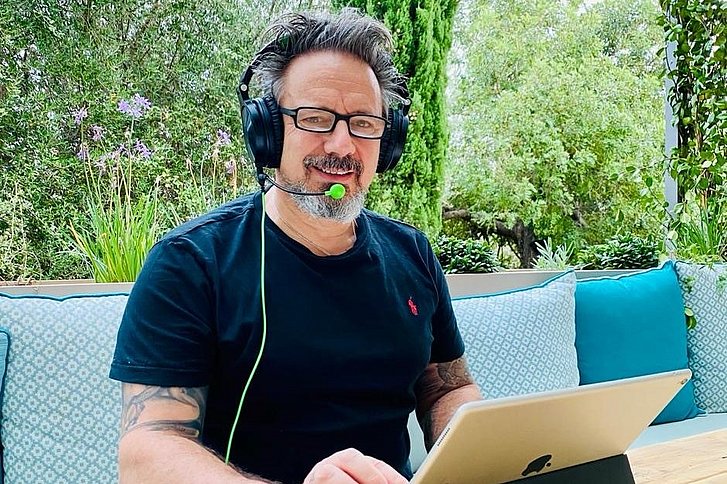 We baptized our baby at Easter. Only ten guests were allowed to attend the baptism inside a church capable of seating 500, along with ten visitors from the congregation who were there for the Easter service. Through his mask, the priest delivered his sermon from behind the pulpit at a distance of 12 meters from the baptismal font. The duration of the service was limited to 25 minutes. We carried out the baptism ourselves, accompanied by the godparents at the baptismal font. According to the priest, this approach was also considered valid before the eyes of God as all that truly mattered was that the baptismal formula was uttered as the water flowed over the person being baptized.
While strolling through the forest one day, I ran into my neighbor, a 70-year-old retiree. She was out for her daily walk, which, as she indicated, had become arduous due to the mask. Later on, she bumped into an old friend on the bus. The two of them hadn't seen each other for quite some time and sat down next to each other. They took off their masks to catch their breath and talk about their grandchildren, whom they no longer get to see, even on their 70th birthday. At school, teachers recommended that the children write letters to their grandparents to keep in touch. The student exchange with their French partner city was also canceled, so the children exchange letters instead. For many children, letters are onerous. They use smartphones and tablets. After the initial excitement of their digital encounters, it becomes somewhat monotonous. There is a lack of genuine connection, the shared experience is missing, there is simply a lack of closeness.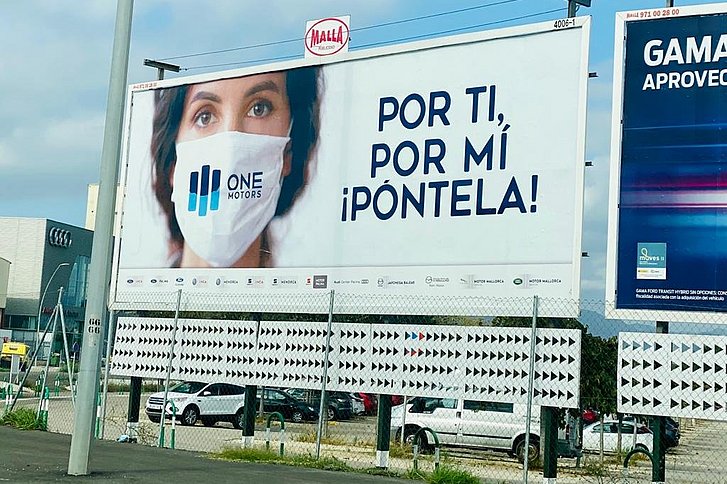 It is autumn once again, and time for me to visit our hospitals in Spain. During my cab ride over to Frankfurt Airport, the cab driver explains to me that he is no longer allowed to wear his mask while driving. New orders from above, he says, on account of the speed cameras. Many of his colleagues were unable to be prosecuted for violations in the last few weeks as the masks made the photos made by the speed camera unusable.
On board the plane, only one third of the seats are occupied. Each person had their own row, and there were three empty rows between each occupied seat. Because of the mask requirement, some passengers stocked up with bags full of food and drinks in order to eat and drink – and thus keep their masks off – during the entire flight. However, the stewardess is happy to be flying again, she fears for her job.
In Spain, clearance takes much longer than usual. Despite having fewer than 10% of the previous passenger volume, each person is required to present a completed health declaration form and complete an individual follow-up. Those who haven't already filled out their form online must wait in a long line to hand over their two-page form. Once received, the data is then typed into the computer and scanned by four health authority employees. "I've experienced this before," says the grandmother in front of me to her granddaughter. "This is how things were back in the GDR." The two hug each other.
I wonder how this will affect our children should COVID-20 continue like this over a long period of time. And what about the grandparents, my neighbor, the taxi driver, the stewardess? I can't help but wonder what COVID-20 is doing to us all. I remember back to my youth when there was a so-called "mask ban" during demonstrations: if you had something to say, you had to show your face. Today, however, those who don't wear a mask are banned from demonstrations. I am concerned about how our society will survive COVID-20.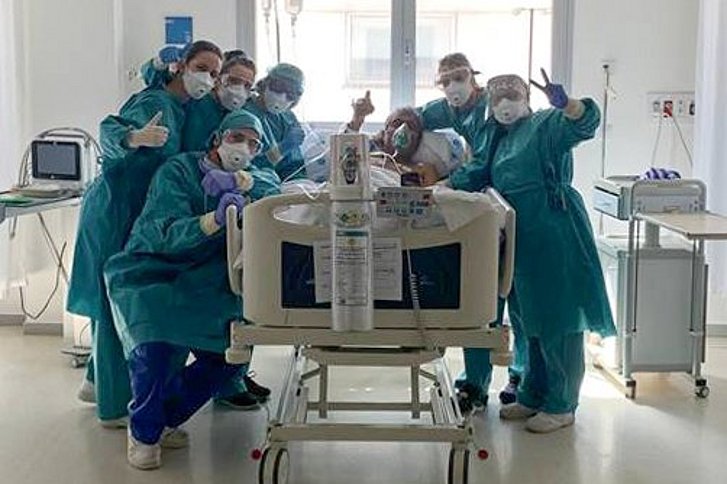 Spain was hit hard by COVID-19. I talk with colleagues about my PCR test for my trip back home. They tell me about their antibody tests. Many of them had their personal COVID-19 experience back in April, as the virus had arrived in Spain months earlier, and more violently. But the Spanish colleagues handled it well. They are now more concerned about COVID-20. Although Spain appears to be "down" as a result of the harsh measures that, ultimately, didn't defeat COVID-19, COVID-20 continues to spread. The bus driver wears his mask, as does his wife. For several weeks now he's been taking her along as a passenger. Without tourism, she is currently out of work. This way she doesn't have to sit at home alone all day, and he has someone to chat with during breaks without having to wear a mask. So far they are coping fine, provided that the buses continue to run. The streets in the old town of Palma are empty. The bus driver rolls down his window at a red light. Next to him is a colleague whom he hasn't seen for some time. They chat together, window to window, just like in past times when masks weren't necessary. There is still some normality after all, albeit at a new level.
Here at Fresenius, we have successfully handled COVID-19! A success that we owe to our prudence, perseverance, and professionalism – characteristics that set us apart from the rest! Each and every one of our employees tackled the job with great dedication. We had problems to solve. We did what needed to be done without hesitation and without fear. This was only possible thanks to our colleagues in Germany, Spain and Latin America. The colleagues in Spain have made a film about this, which is titled "El Destino". It represents our purpose, our destiny, or - to simply call it what our profession is all about - our vocation. To be there for mankind in case of illness!
COVID-19 was present in our German hospitals, yet it never reached a level that posed a threat to the healthcare system. The situation was far more critical in Spain, where hospitals suffered from ten times as many COVID-19 cases, taking up a quarter of the beds and a third of the intensive care capacity. All colleagues have courageously taken the destiny of the sick patients entrusted to them into their own hands: "El Destino". With strength and courage, they fought COVID-19 with prudence, perseverance (for the people), and a high degree of professionalism. A heartfelt thanks and the highest respect is owed to everyone in Germany, Spain and Latin America!
And yet, it seems we've achieved so little. COVID-19 is still here. COVID-20 is controlling our society. What can we do to combat COVID-20 when COVID-19 continues to dominate us? Every day, each one of us can make an important contribution in the fight against COVID-20 – while at work in our hospitals, practices, administrations and companies. We can address what concerns people, namely the fear of COVID-19 and what it means for all of us. COVID-20 is making people increasingly angry. A large part of society is now more afraid of COVID-20 than of the original disease COVID-19. It's not just about the "collateral damage" that my colleague Stephan Sturm has already pointed out. Now it's about more than that. It is about how we want to, can and are allowed to live with a virus today and in the future. It is about our individual social responsibility and our contribution as a company.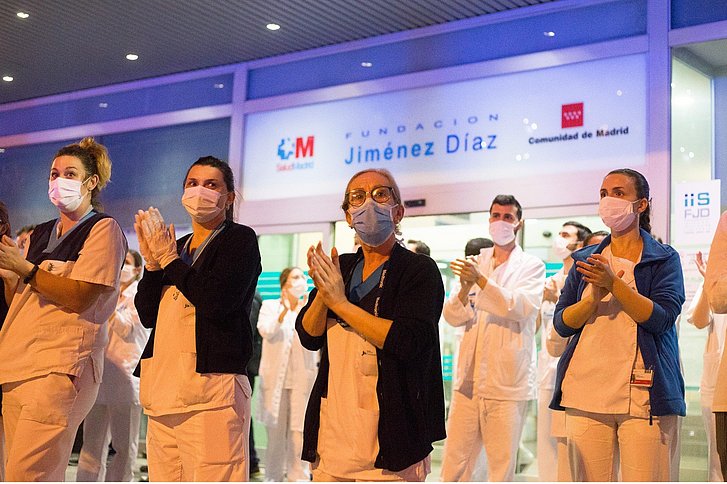 We should not idly stand by with COVID-20 either – we must follow our vocation. We can give people security through medical evidence and honest transparency, address their mostly diffuse fears and give them a helping hand. We can give people guidance. Many will listen to us, and many will listen to you for advice on protection and handling infections and in individual cases with COVID-19. This applies not only to our patients and their relatives, but also to institutions and politicians. Currently, we have less than 100 COVID patients in our hospitals in Germany, and close to 1,000 in our hospitals in Spain and Latin America. There is no reason to be concerned about our company, nor about the people in our society. We have proven ourselves to be a reliable partner during the COVID crisis. We are well equipped to handle the disease. We are, as humans and, as a company, smarter than before COVID-19. We are also better prepared than ever. And we can now deduce from the data of the past six months what COVID-19 actually means medically for the people and the healthcare system. We have collected evidence from nearly 3 million patients reports involving COVID events in Germany, which we will soon publish. This is an important first step towards creating transparency and ensuring that political, social and institutional decisions are based on facts. As a company, we will act responsibly, prudently, persistently and professionally. However, we will not stay quiet regarding COVID-20. As with COVID-19, it is also important to bring more attention to the facts when discussing COVID-20. We must steer away from the opinions of individuals, away from populism or self-portrayal, and move towards a more reflective way of handling the virus, in which the focus is not exclusively on the occurrence of infection, but rather on its consequences. As long as the infection does not cause people to fall ill on a scale comparable to a normal wave of influenza, there is no need for COVID-20.
Covid 20 - un blog de Francesco De Meo
The facts show that we have acted overly fear-driven in recent months. Which is understandable, since the facts were sparse and the protection of people and the functionality of the healthcare systems was in doubt. But we now have a better understanding of both. It is therefore important for us to change course quickly. Otherwise, COVID-19 may ultimately become controllable, while COVID-20 will destroy our society and our view of life within a free society. The basic treatments against COVID-20 are: Tolerance, evidence and transparency. This helps against pigeonholing, populism and social madness. We must seek social and transparent dialogues that are based on evidence. Up to now, this has not been the case with COVID-20. Evidence and transparency also serve as the best treatment in the fight against narcissism, populism and stereotyping. In the beginning, the evidence on COVID-19 was sparse. Although studies were referred to as such, their quality was rather anecdotal. It is different now. And we as a company have made a significant contribution to this through the publication of data covering large patient populations. This is something we can be particularly proud of, even if the results ruffled a few feathers within political, institutional and social groups. Because, as might be expected, they question some decisions. It is not a matter of scolding in retrospect. Everyone can understand that some decisions were made in a hurry and based on uncertain factual situation, and thus inaccurately. But we expect a well-reflected correction going forward – so that COVID-20 can go away.
Yours,
Francesco De Meo